Day Zero: What the hell is this all about ?
Posted by Nicolas (permalink)
Hi,
You may ask yourself, what the hell is this all about ? Portal: Prelude ? Never heard about this, huh ? Yes of course, and this is exactly the point. You never heard about it because it was developped in the dark, and kept secret until almost fully finished and polished.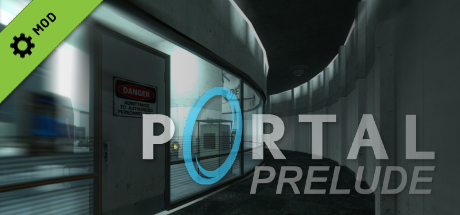 In January 2008, I was searching for a new project. Portal was out since four months, and still, no-one had already did something really serious around it. I was following a lot a communities, seeing a lot of independant releases, but no mod and no serious story arc. This I why I decided to launch this project.
Portal: Prelude, as its name states it, is an unofficial prequel to the game Portal. Its story revolves around the pre-GlaDOS epoch, even before she was plugged in. At this time, test subjects were monitored by real Aperture Science employees, whose work was tedious, lengthy and repetitive. This is why they decided to build a great artificial intelligence that could both replace them in these difficult tasks, and also take responsibility for many other tasks within the complex and compete with Black Mesa's superiority.

All employees of the Aperture Science complex are now eagerly awaiting GlaDOS. Maybe even a little too eagerly, as the upcoming events will tell...
This game is totally free and set to be released somewhere around the end of the month. It offers a bit more gameplay hours than the original Portal, with 8 chapters, 19 test chambers, 48 challenges, 6 advanced maps, a brand new storyline and more than 400 lines of speech with english and french subtitles.
Remember kids, it's not just a mappack, it's a whole new story, and I hope that you'll appreciate the work done for you. The game is set to be released somewhere around the end of september, or the beginning of october.
Thank you for reading, and stay tuned for more informations soon.