Well, a while back, I made this one headhack and reskin of Male_02 and released it for GMod. I couldn't think of anything to do with it, so I never finished... Then, I remembered Portal: Prelude. I got right to work.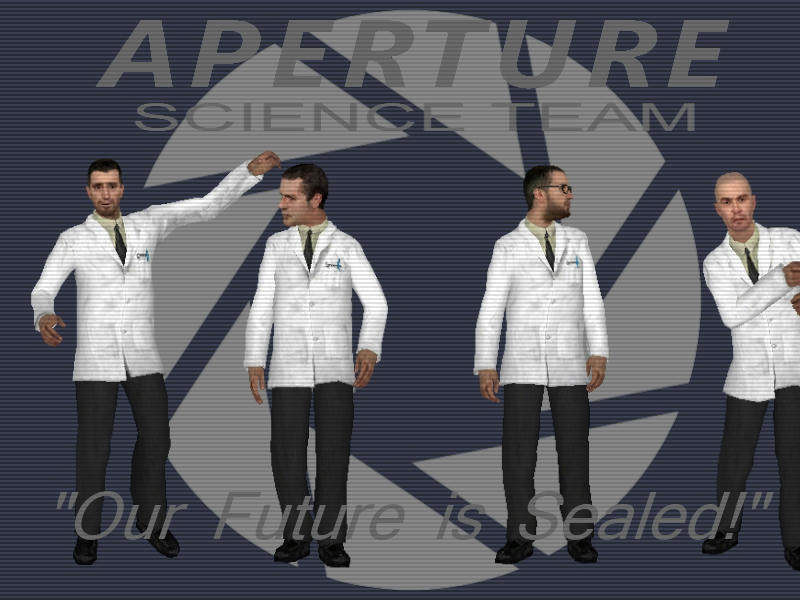 I managed to get the eyes working, at least partly, on all of the models. How well they work differs between models. For instance, Male_07 can only close his eyes about half-way, but Male_08 can close them completely, and can raise them partially. This, however, is very hard to notice in-game, and really isn't a problem. Here's some more pictures:
http://www.mediafire.com/?3tbx96xgh37z5
And here's the download:
DOWNLOAD RAR
DOWNLOAD ZIP


PS, I had no idea where I could put this, so if it's in the wrong area, sorry 'bout that.
Last edited by SkyNinja (06-09-2011 23:11:49)